How to create a new account on food hub?
Thank you for your interest!

Learn how to sign up with Foodhub and order your food.
Click on the Login in Foodhub website or app and choose Create an Account for signup.

After choosing Create an Account, enter the email and required details and then click on Signup.

Your new account will be created and ready to order.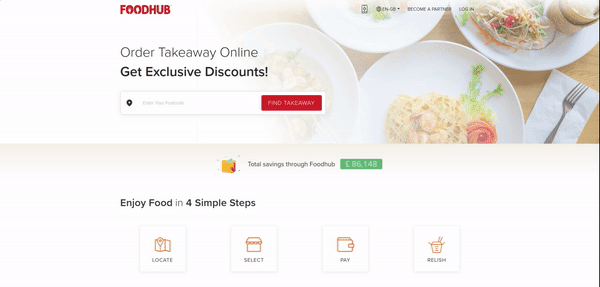 Related Articles

How to Delete Foodhub Account?

We are sorry to hear that you want to delete your account. While you will no longer receive the same benefits. If you wish to delete your account due to more promotional emails and SMS then you can unsubscribe these from your My Account. It does not ...

How do I save new card details?

If you are using your card for the first time choose the payment mode as Card. Enter your card details on the next page and once your transaction is done the new card will be saved automatically .

BECOME A PARTNER with Foodhub

How to become a partner? Foodhub is a new online food portal for customers to get all their favourite dishes at the click of a button. With a 0% commission model, using the latest technology, and dedicated customer service, Foodhub will help your ...

Placed an order but payment gone through twice.

This means the duplicate payment will be automatically credited back to your account within 3-5 business days. Just to be sure please log in to your Foodhub account and go to 'Order History'. If there are two orders reflecting in your account, then ...

How can I reset my password?

For Foodhub website 1. If you are logged into the Foodhub website, click on logout. 2. Click on login on the top corner of the screen. Do not select the Google or Facebook option for login, instead click on the login option. 3. Click on the forgot ...